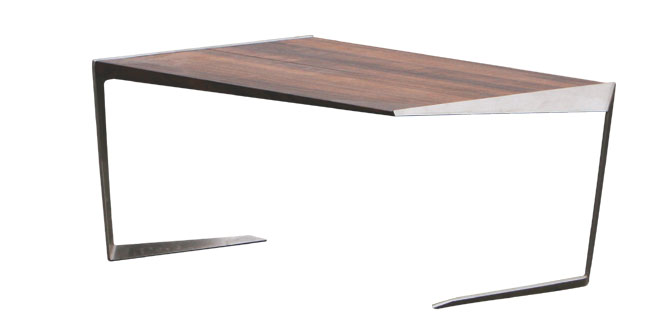 FURNITURE CONCEPT WTB
One concept providing diversity

A high-grade steel frame supports a wooden surface. The choice of wood decides if the furniture is weather-proof for outdoor use or should be kept indoors. Three types of furniture are made from this concept. The first serves perfectly as a dining table and is available in three different sizes. Using the same concept there are benches matching each size. The third type of furniture is a coffee table.